Chelsey Mock - Sells and Drives Audi Vehicles! Chelsey has been an Audi fan for many years!
A few years ago she saw her dream car - the Audi A4 - little did she know what the future would bring for her to make it come true.
Chelsey saw the white A4 and instantly fell in love, not being in the car business at that point she knew that one day she would drive an Audi and set the goal to make it happen.
Five years ago she began working at Audi Halifax and quickly realized that Audi isn't just a great manufacturer but an awesome place to work and sell vehicles to their clients as well!
Audi A4
After a couple of years working at Audi Halifax, she had purchased a home and established a great clientele. At that point, she decided to lease the Audi A4 S Line that had started her love affair for the Audi brand.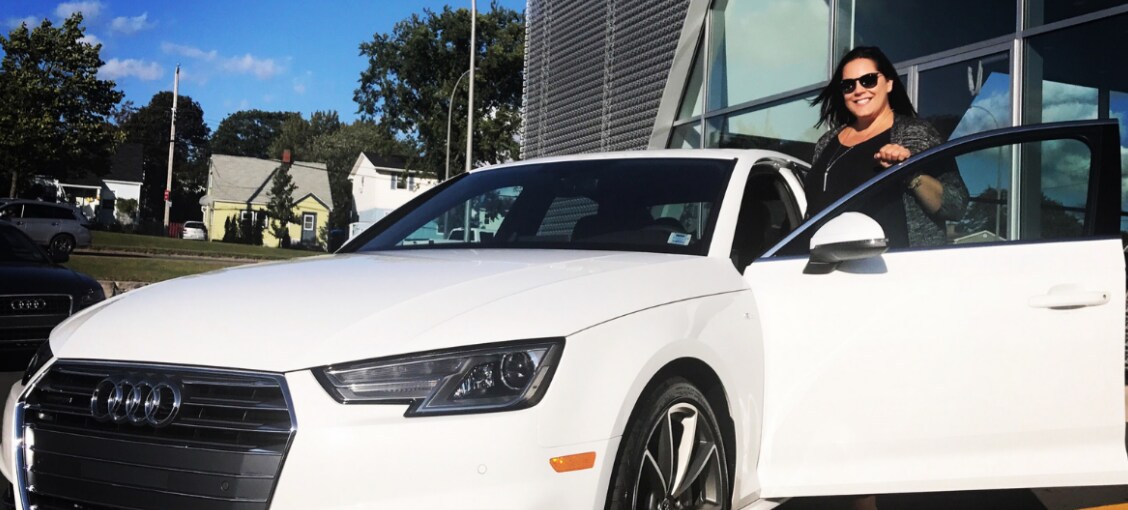 Audi Q3 S Line is Next!
After three years she decided it was time for a new Audi and chose the Q3 S Line with all of the "Bells and Whistles"!
The Audi Q3 will take Chelsey anywhere she wants to go, but she may not want to leave the car when gets there. Boasting more space, there's more than enough room for all of Chelsey's adventures.
"I love the bold new design of the Audi Q3, all of the new technology (especially the wireless Apple CarPlay), and I wanted the versatility of an SUV" said Chelsey.
She selected the vehicle and ordered it - watching the tracking all the way from the factory to Germany and then all the way across the Atlantic to Halifax.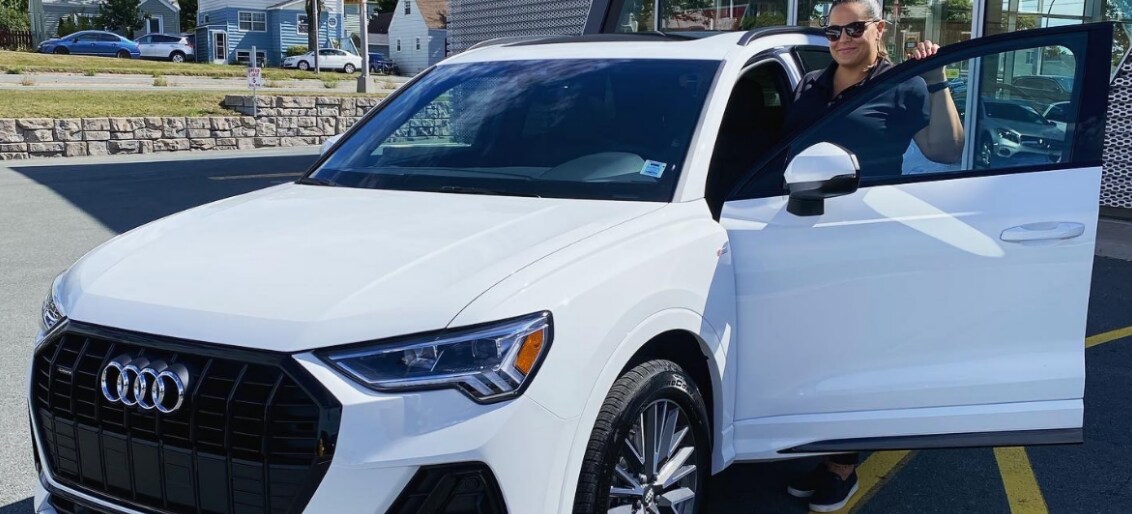 We are thankful to have Chelsey as part of the Audi Halifax team! Look forward to her getting her next Audi in a few years too!